USA
BG TELEVISION is proud to announce its new branch in USA located at the heart of Miami Beach, one of the most recognized hotspots on South Florida.
Our bureau is designed to facilitate and support broadcasters' needs related to uplink over cellular bonding, ENG crews, camera equipment and LiveU rental, as well as KU band satellite DSNG.
If you are looking for a temporary spot for news coverage using ENG crew or just interested in renting or acquiring LiveU services, give us a call.
We choose Miami to open our new branch because this city is well located in a strategically position in United States with high end flight connectivity. IE: Time to NY and Washington: 2 hours. You can reach many other cities even in less time. If you need to run Caribbean media coverage, we are located at not more than two hours… even less.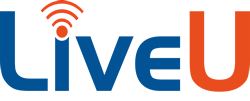 All of our LiveU Lu600 or LiveU Lu500 units are provided up to 8 SIM Cards (depending of every configuration). You do not need to worry about getting local SIMS, wasting time, money, stressing out without need. Our units include high speed data outside of USA for a small fee, which gives you peace of mind in every job outside of USA.
Mobile satellite unit
Freightliner FL60 UNIT
Satellite Engineering on site
AVL 1.8 Full Motorized Antenna with Autopointing, 4 ports
2 x CPI VZU 6094 400 Watts TWTA
2 x Newtec L to KU Band Upconverter
Licensed to operate in KU BAND 14.00 to 14.50 GHZ
2 x Ericsson AVP3000 HD DSNG ENCODER Modulator with DVBS S2, L Band Outputs
2 x Tandberg RX 1290 SD/HD IRD's
3 x IFB Lines
Cummins 10 KVA Diesel Generator
Blackmagic Design Item 1 With Panel Switcher.
2 x Blackmagic Hyperdeck Recorder.
1 Blackmagic Design Teradek Multiformat Converter.
Camera Chains over TRIAX with CCU, Upon Request.