Live U
BGTV new LiveU partner ready to offer a portable solution for live video production over 3G/4G uplink. Removing the need for costly live switching systems & data connections. Allowing you to stream live video from any location. Providing also sim cards when you travelling from another country to France with your own machine.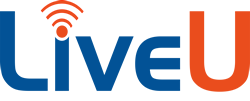 All technical details about LiveU solutions can be found on our partner's website :
www.liveu.tv
Go Live Anywhere, Anytime
BGTV Paris and LiveU Partners give you a faster access to go live from anywhere. We provide ENG crews for news or special events with a complete set ready to go.
Our collaboration with LiveU makes it easier and simple. Crews and gear for live video coverage anytime 24/24, whether you are a broadcaster, digital customer or corporate brand, BGTV has expertise to suit your needs.